highest security with trust2go
Document management in the corporate and government sector is digitalized.
Nevertheless, many documents are signed by handwriting, just like a hundred years ago. "Wet signatures" are the number-one-brake when it comes to getting rid of the last media disruption. Print, sign, scan, transmit. A slow and inefficient process, Stone Age IT.
That doesn't have to be: under strict circumstances, electronic signatures are legally equivalent to handwritten signatures. Throughout the entire EU area. Our solution, based on the European eIDAS regulation, provides users with full legal compliance, helps to streamline workflows and makes electronic signing  so natural and simple that our customers no longer want to dispense with them.
Sign your contracts fully digital
TRUST2GO® is the digital alternative to the handwritten signature. Using our free software Trust2GoClient, the signature can be applied to PDF documents.  All you need is a PC and a smart phone. The appearance of the signature can be creatively customized, for example, by using your trademark. The signature data is integrated into the PDF and automatically verified at the recipient. Authentication – the proof that you and no one else is the signatory – takes place either via SMS-TAN or a smartphone app using PIN, fingerprint or face recognition.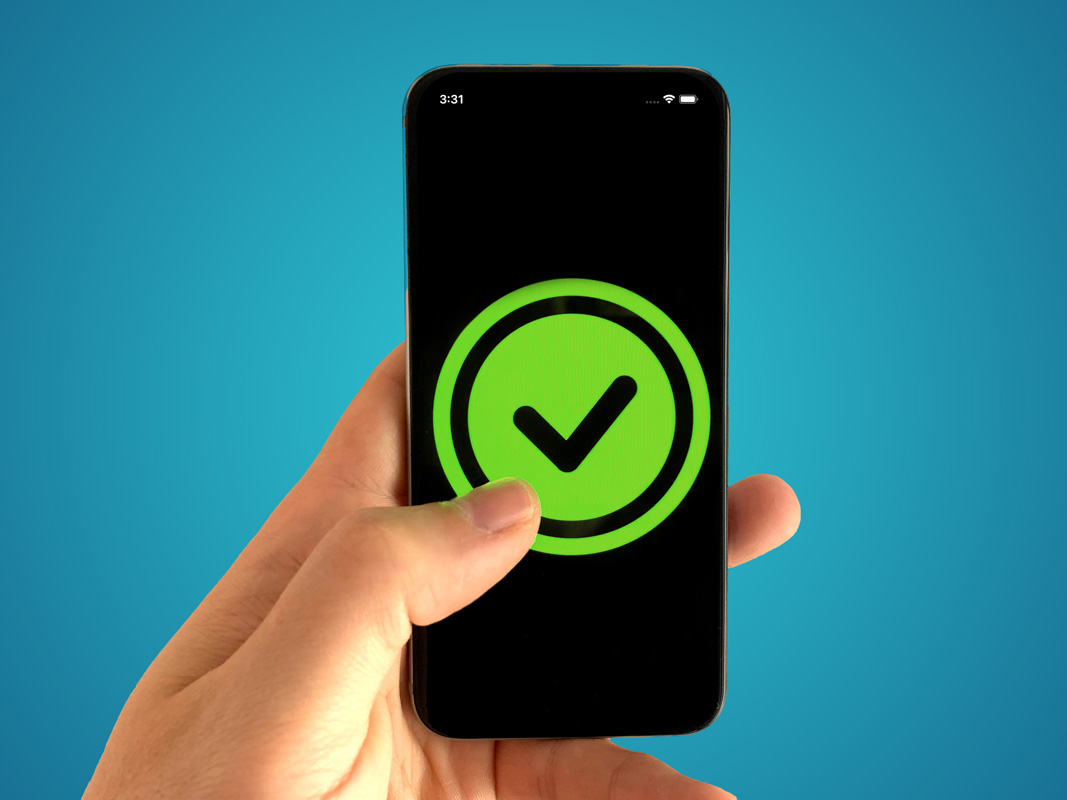 Going fully digital with TRUST2GO
Leave redundant printing, stamping and scanning behind. TRUST2GO helps keep your processes lean. Loss and delay in the mail are no longer a concern, nor are manual internal distribution and approval processes. Reduced processing and archiving costs quickly lead to a significant increase in efficiency for you, with complete legal security thanks to legal equivalence with your own handwritten signature.
TRUST2GO creates security and trust
To prevent anyone from obtaining a personal signature in your name, we verify your identity during initial registration. We ensure that the activation data only reaches you, and not a fraudster. All identification procedures used are established throughout Europe and meet the highest requirements (eIDAS, AML, KYC…).
During ongoing use, you authenticate for each signature within the framework of a state-of-the-art 2-factor authentication system. Fingerprint and Face-ID, among others, are supported.
The HSM components required to store your private signature key are certified by FIPS/NIST and housed in a high-security data center on Austrian soil.
A matter of course for us, but not for other providers: only an encrypted hash value generated locally at your site is used for the signature. We have no interest in your business-critical documents. We do not charge extra for this.
All TRUST2GO benefits at one glance
Only a few reasons to rely on TRUST2GO

®…
BINDING – The signature has the same legal effects as a handwritten signature. We guarantee that all requirements of Austrian and European signature law are fulfilled.
CONFIDENT – In contrast to many other providers: Your critical documents do not leave the workplace. A non-falsifiable hash value is signed. However, no conclusions can be drawn about the content of the document from this hash value. The Trust2GoClient connects hash value and PDF in a secure way.
FLEXIBLE – You trigger the signature process via SMS-TAN procedure, or smartphone app (PIN, fingerprint or face recognition).
RELIABLE – We issue signature certificates for business use. This is visible in the signature. Signatory, company and function are identified.
CUSTOMIZED – Configuration of the signature certificate within the scope of what is legally permissible and technically possible (e.g. a procuration can be indicated)
PERFORMANT – You can apply any number of signatures to a document (multiple signature) Ideal for quick approvals: Sign many documents simultaneously (batch signature) With seal certificates, even automated signature triggering is permitted (mass signature)
Easy handling and system integration
TRUST2GO® supports qualified PDF signatures using our software e-Sign-Agent (supplied free of charge). Alternatively, integration in in-house developments via API is also possible. Close cooperation with well-known providers of signature solutions allows easy integration into existing back-end systems (SAP, Microsoft, Oracle, etc.)
Technical data overview
Interoperability through conformity with X509v3 and RFC 5280
Future-proof signature procedures with RSA 4096 or ECDSA secp256r1
Future-proof hash procedures: SHA-256, SHA-512, RIPE-MD160 or higher
Signature software e-Sign-Agent free for Windows
Authentication App for Android and Apple
TRUST2GO® is compliant with the most important signature formats such as PAdES (PDF Advanced Electronic Signature)
Rfc4511 compliant online directory service (LDAP – Lightweight Directory Access Protocol)
Highly available status service via CRL and OCSP guarantees validity of the certificate
With GLOBALTRUST® QUALIFIED TIMESTAMP
Every TRUST2GO® user also has the option of retrieving qualified time stamps. These can be important for time-critical documents that require proof of creation at a specific time (such as log files, submission documents, etc.).
For more details on the GLOBALTRUST® QUALIFIED TIMESTAMP time stamping service, for more see here
Pricing
Subscription solution with annual billing
Costs per signature are in the low cent range
Signature contingent can be flexibly adapted
Sensational reseller and distributor prices