Smart up your business. TRUST2GO®. 
With TRUST2GO® you can sign your documents and contracts completely electronically: quickly, cost-effectively and legally secure throughout the EU. Make sure you benefit from this competitive advantage now!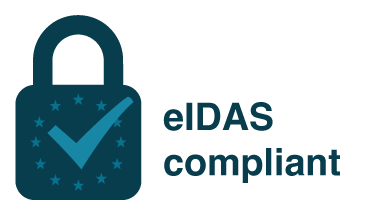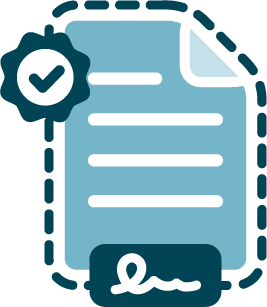 Integration depth – your individual workflow
Workflow 1


Easy

Basic functions of the GLOBALTRUST signature client: Open, sign and save PDFs (currently for Windows, soon also available for macOS) – free of charge, immediately available and no set-up effort – ideal for small businesses or for short-term testing and piloting.
WORKFLOW 2
Pro
Signature solutions from our partners. For PDF, email, XML, DOC and other document formats. High degree of automation, batch signature and mapping of more complex processes – through close cooperation with renowned software providers, TRUST2GO is integrated into already existing backend systems (SAP, Microsoft, …).
Workflow 3


Enterprise

In-house development. Our TRUST2GO API is particularly pleasant in design. This makes integration into your environment easy. There are no limits to your imagination. Thanks to open technologies, you can map any number of complex workflow, approval, deputisation and other processes.
Conclude legally binding contracts digitally with TRUST2GO
TRUST2GO is the digital alternative to handwritten signatures. With the free Trust2GoClient software, you can get started with the PDF signature immediately – without a project and without integration effort.
The signature data used is integrated into the PDF and automatically verified at the recipient's end.
With qualified signatures, all you need is a PC or laptop and a smartphone. Authentication – proving that you really are the signatory and no one else – takes place either in the SMS-TAN procedure or via a smartphone app using PIN entry, fingerprint or facial recognition.
TRUST2GO ADVANCED AATL
You simply want to sign electronically?
No time-consuming 2-factor authentication required
Suitable for everyday documents such as invoices, quotations, delivery notes – cannot be used if written form is required
Fully automatable with API or partner software
Exclusive in Austria: GLOBALTRUST is partner of the Adobe AATL  trust list
TRUST2GO QUALIFIED
You need a qualified electronic signature?
Authentication with 2-factor mechanism (SMS-TAN or free app for Android and Apple smartphones).

Replaces your handwritten signature in the legal sense – for special documents that are subject to a written form requirement

Legally recognised throughout the EU!
The advantages of TRUST2GO at a glance
Binding
The signature has the same legal effects as a handwritten signature – in the entire European Union. We guarantee that all requirements of Austrian and European signature law are met.
Confidential
Your business-critical documents do not leave the workplace. A non-forgeable hash value is signed, from which no conclusions can be drawn as to the content of the document. Unlike other providers, we do not charge extra for this and do not require any extra hardware setup.
Flexible
With the qualified signature, you trigger the signing process using the SMS-TAN procedure or smartphone app (PIN, fingerprint or facial recognition). Advanced signatures may be fully automated. App and SMS-TAN are free of charge.
Reputable
No private mobile phone certificates – no fees for commercial use. The company retains control and can revoke certificates of employees who have left. Company details are included in the certificate.
Customised
Signatory, company and function are shown in the certificate. Countless other attributes such as procuration, lawyer status, power of attorney restrictions can be applied for – of course at no additional cost.
Performance
Ideal for quick approvals: Sign many documents at the same time (batch signature). With seal certificates and advanced signatures, even fully automated signature triggering is permitted (mass signature).
TRUST2GO provides security and trust
To prevent anyone from obtaining a personal signature in your name, we check your identity during the initial registration and ensure that the activation data only reaches you. We offer several procedures for this – the very convenient video identification, for example, is particularly popular. All procedures used are established throughout Europe and meet the highest requirements (eIDAS, AML/Money Laundering Act, KYC…).
In ongoing use, you identify yourself for each signature within the framework of a state-of-the-art 2-factor authentication system, whereby fingerprint and Face-ID, among others, are supported.
The HSM components required for the safekeeping of your private signature key are certified by FIPS/NIST and housed in a high-security data centre (ISO-270001) on Austrian soil. The entire TRUST2GO system is checked in an annual eIDAS conformity assessment procedure.
A matter of course for us, but not for other providers: only an encrypted hash value generated locally on your hardware is used for the signature.
Order your appropriate signature package online, for example:
1 certificate 1,000 signatures: EUR 75.00
* Prices excl. VAT on an annual basis. TRUST2GO signatures are ordered as a subscription solution with annual billing. Signature quotas can be consumed within one year. The costs per signature are in the low cent range. Price examples apply to one signature certificate. In general the costs increase by EUR 75.00 for each additional certificate. For higher volumes, ask for bulk prices.
from € 0,014
per signature*
How many certificates and how many signatures do we need?
Determine who should/may sign – Each employee who is authorised to sign needs his or her own certificate. Decide which categories of documents you want to sign at all and estimate your signature volume for a year. Feel free to start small – the solution is scalable.
What happens if we need more or fewer signatures?
Unused signatures expire at the end of the year. If your volume is higher than expected, you can increase the quota at any time or arrange automatic orders for further quotas.
A staff member leaves or a new one joins - what to do?
If an employee's signature authorisation is no longer valid, you can have his or her certificate revoked. For new employees, only the set-up costs are incurred; they draw from the same signature pool.
Are there any hidden costs?
No, you only pay the package price. Signatures, certificates and identification costs are covered by this. There are no unexpected additional costs with us. If you obtain our services via one of our partners with their software, set-up, licence or other costs may be incurred there.
Do you want to become a TRUST2GO® partner? Request your
your free trial and API access!
Sensational reseller and distributor prices and competent advice from long-standing employees await you.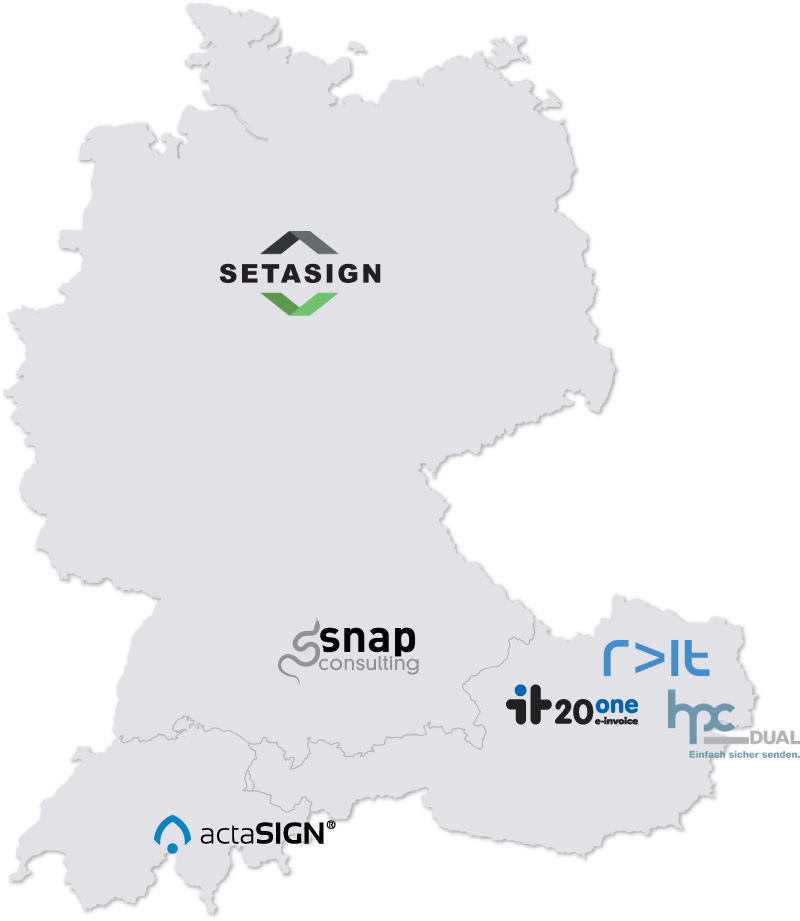 We are here for you free of charge
How can we get in touch with you?
Our employees are available for an obligation-free consultation.
Availability: Mon-Fri 9:00-17:00
Learn more about TRUST2GO

Integrations & product demos
Technical data
Interoperability through conformity with X509v3 and RFC 5280

future-proof signature procedures with RSA 4096 or ECDSA secp256r1

future-proof hash procedures: SHA-256, SHA-512, RIPE-MD160 or higher

Signature software free of charge for Windows (from Windows 10)

App: Android (from 8.0.0, recommended from 10.0) or iOS (from 10, recommended from 11)

TRUST2GO® is compliant with the most important signature formats such as PAdES (PDF Advanced Electronic Signature)

Certified as QSCD according to




eIDAS Art. 30 Para. 3 lit b

According to EN 419241 – Trustworthy System Supporting Server Signing




and ETSI TS 119 431 audited
With support for GLOBALTRUST QUALIFIED TIMESTAMP
Every TRUST2GO® certificate holder also has the option to retrieve qualified time stamps. These can be important for time-critical documents where proof of creation at a specific point in time is required (such as log files, submission documents, etc.). Read more 
Conditions
Subscription solution with annual billing
Costs per signature in the low cent range
Signature quota can be flexibly adjusted
Sensational reseller and distributor prices
This might also interest you…
While digitization reached almost every aspect of daily work, the necessity for handwritten signatures in B2B environments preserves printing paper its crucial role – and incurs costs. However, by implementing e-signatures, businesses can reduce expenses, streamline processes, and contribute to a more sustainable...
read more