GLOBALTRUST Server
Trustworthy web presence with SSL-/TLS certificates
SSL/TLS certificates establish encrypted data transmission between server and client. Nowadays a must for every company – it is hard to imagine everyday life without them. GLOBALTRUST as a worldwide recognized certification authority verifies the identity of the server operator and authorization according to defined quality requirements. With GLOBALTRUST, server operators can fulfill compliance requirements according to eIDAS and PSD 2. GLOBALTRUST SERVER is listed in the root programs of the major browsers – a future-proof alternative to US offers at sensational conditions.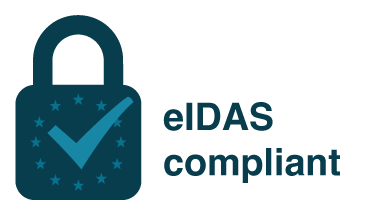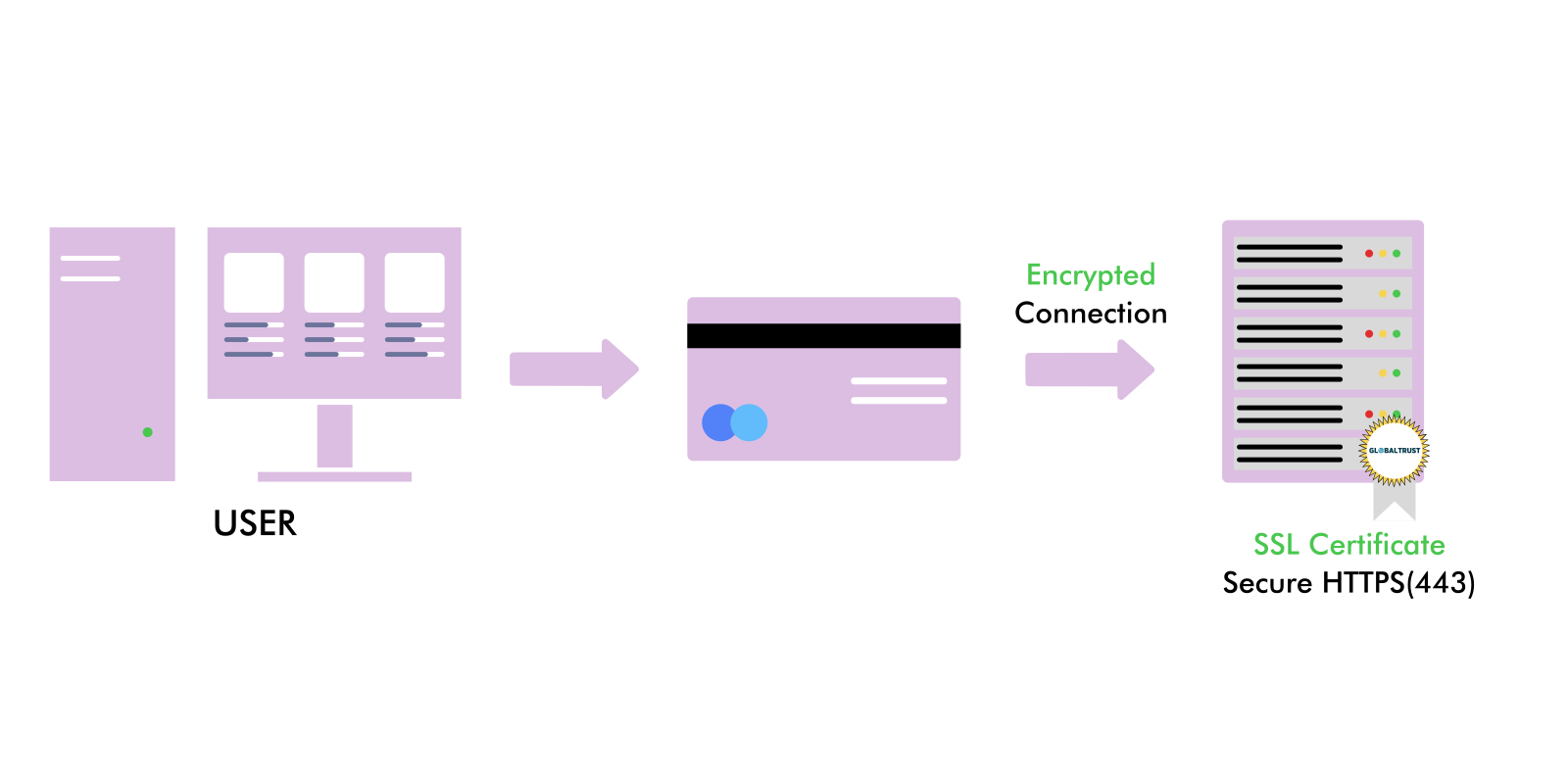 Variant 1


Easy

Apply for a single or a batch GLOBALTRUST SERVER SSL certificate
Variant 2
Pro
Self-service certificate management, self-issuance and revocation on a 24/7 basis within your validated domain/IP ranges. ("Enterprise-RA")
Variant 3


Enterprise

Fully automated certificate management via proprietary solutions or open technologies (ACME)
Variant 4


Certificate Authority

We accompany you in the operation of your own certification body, cross-certifications and comparable projects.
The proper certificate for every task
authentic web presence with verified company data
We offer all high-quality server certificates (SSL/TLS certificates) – eIDAS-compliant (QWAC), Extended Validated (EV), Organization Validated (OV) and for banks FinTechs/payment service providers as PSD2 variant. Depending on the number of servers operated, single or multi-domain certificates can be issued or an unlimited number of subdomains can be covered using wildcards. This is not permitted everywhere – ask for advice at any time.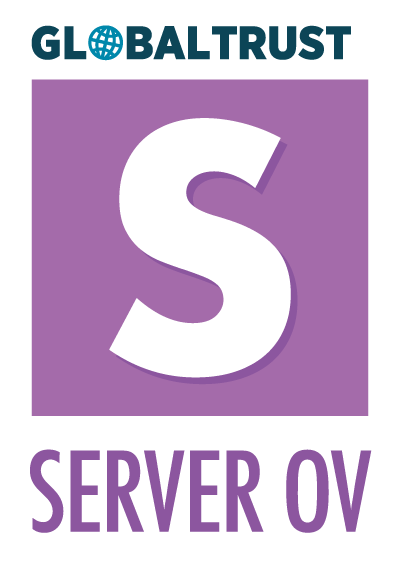 Validation domain and existence of the organization
Up to 255 DNS entries possible in the certificate
Wildcards to secure an unlimited number of subdomains
Ideal for associations, small businesses, blogs, etc.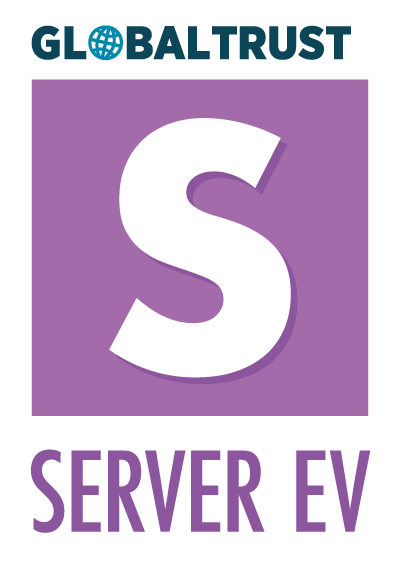 Validation of domain, existence, actual representation of the organization and other
Verification of identity representative person
Up to 255 DNS records possible in the certificate
Green address bar (browser dependent)
Idealfor high requirements of banks, insurance companies, e-commerce platforms
GLOBALTRUST SERVER EV QUALIFIED
Validation of domain, existence, actual representation of the organization and others
Verification of identity and representative authority
Up to 255 DNS records possible in the certificate
Green address bar (browser dependent)
Issuance from qualified PKI hierarchy according to EU-eIDAS regulation
For high quality EU requirements banks, insurance companies, e-commerce platforms
Validation domain, existence, actual representation of the organization, license as a financial institution, competent financial market supervision and others.
Verification of identity and power of representation
Up to 255 DNS records possible in the certificate
Green address bar (browser dependent)
Issuance from qualified PKI hierarchy according to EU eIDAS regulation
Certificate profile according to Open Banking regulations (PSD II / RTS / ETSI 119 495)
Also available in bundle with PSD2 seal
Technical requirements
In order to use a GLOBALTRUST SERVER certificate, your server software must support the cryptography methods SSL or TLS. Apache and Microsoft Internet Information Server (MS IIS) and most other systems support these cryptography methods.
You will need to generate a Certificate Signing Request CSR. The minimum length of the key is 2048, and the key algorithm is RSA. How the CSR is generated can be found in the respective documentation of the server application (application software). GLOBALTRUST checks each CSR for conformity with the applicable legislation or the current recommendations with regard to key quality.
Compare GLOBALTRUST SERVER SSL Variants
Your benefits at a glance
Trustworthy
Signal to your customers and partners that there is a verified and trustworthy organization behind your website
Confidential
Encrypted communication between server and client using future-proof algorithms protects sensitive data – yours, and those of your customers
Widespread
Pre-installation and recognition of all GLOBALTRUST SSL certificates is available in all important browser/OS programs
Compliant
Certification against international quality criteria can help clarify legal and compliance issues regarding DSGVO, PSD 2, eIDAS, etc.
Visible
Want an SEO boost? SSL certificates and modern encryption can influence your web site's ranking in search engines 
Future proof
Certificate products 100% made in Austria as a future-proof and cost-effective alternative to US offerings
Why high quality certificates?
Christiana C. received an e-mail with an investment recommendation from a well-known Austrian. The name of the investment company sounded familiar – ending .eu, with a domain validated security certificate from a free provider, German imprint and German bank account. A serious matter, she thought, and invested € 6,000. There were no profits, she never
She never saw her money again. What C. did not know, the imprint was fake, the "security certificate" was "real", but it did not check merchant data. In Germany alone, four million people have already been victims of such fake offers.
Of phishing attacks use SSL certificates without high-quality validation
Purchase GLOBALTRUST SERVER SSL-Zertifikate
Choose your suitable SSL combination, for example:
OV, 1 Wildcard-Domain (*.example.com): 159,-
OV, 6 Domains: 288,-
QWAC, 2 Domains: 298,-
Or get an individual offer at sales.
*excl. VAT; price example: certificate for sales.globaltrust.eu 89,00 annual fee, free DNS entries for www.globaltrust.eu,globaltrust.eu,mail.globaltrust.eu
from € 2
per DNS and month*
Do you provide free domain-validated certificates?
No. We are convinced that SSL certificates should not only encrypt, but are also suitable for making everyday electronic life more trustworthy overall in the sense of an identification function. However, this can only be achieved if not only the control over a technically existing domain is verified, but also who is really behind it. These validations are regulated, can only be partially automated, and generate costs for us that we pass on in a fairly calculated manner.
Can I get a 10-year certificate for mycompany.internal?
Yes. Due to the browser/OS specifications, a maximum term of 365 days and a restriction to public domains/IP addresses currently apply. For this special constellation, we therefore use a special PKI hierarchy, which is not distributed via the browser/OS Stores.
Where are the hidden costs?
There are none. You only pay the certificate price. If you purchase our services through one of our partners with their software, setup, license or other costs may apply there.
How can we get in touch with you?
Our employees are available for an obligation-free consultation.
Availability: Mon-Fri 9:00-17:00
Detail Information on GLOBALTRUST SERVER

Technischal specifications
Interoperability through compliance with X509v3 and RFC 5280.
Future-proof encryption with RSA 4096 or ECDSA secp256r1.
Future-proof hash methods: SHA-256, SHA-512, RIPE-MD160 or higher.
Highly available status service via CRL and OCSP to check the validity of the certificate.
Installation instructions for the most important server programs like Apache, NginX, IIS, openresty, MS-Exchange, Postfix, qmail, …
Policy- requirements
Ongoing implementation of the browser specifications and the CA/Browser Forum
Annual audits according to ETSI and eIDAS
Worldwide verifiability of the certificate in audit-proof log servers according to Google's and Apple's Certificate Transparency Policy compliant with RFC 6962
Restrictions: PSD2 certificates are reserved for licensed payment institutions, EV certificates can only be issued to registered organizations, public institutions and international organizations.
While digitization reached almost every aspect of daily work, the necessity for handwritten signatures in B2B environments preserves printing paper its crucial role – and incurs costs. However, by implementing e-signatures, businesses can reduce expenses, streamline processes, and contribute to a more sustainable...
read more