User guide for signing PDFs using PKCS12-based certificates as of April 13, 2023
1. Procurement of suitable signature certificates
PDFCreator allows the automated signing of all printed documents using PKCS-12 based signature and seal certificates. The following GLOBALTRUST product types are delivered as PKCS12 files by default and are therefore suitable for PDF signatures according to these instructions:
✓ You can see an overview of all our products here
2. Open printer settings
PDF Creator home interface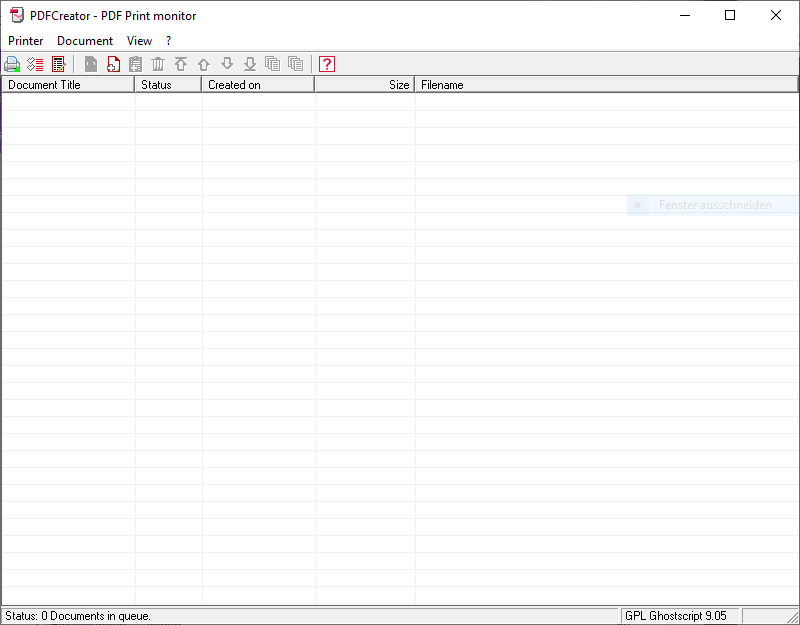 Legend:
Choose "Printer"
Open "Settings…"
3. Open settings for PDF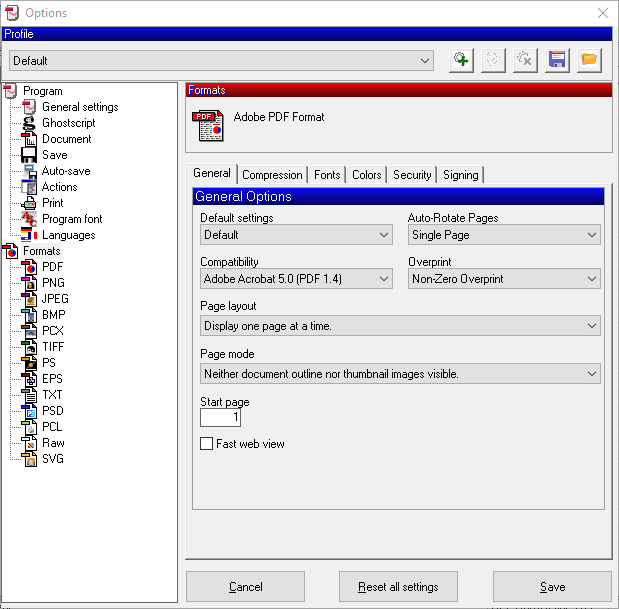 Legend:
On the left side under "Formats" select the format "PDF".
4. Open settings and set parameters for signatures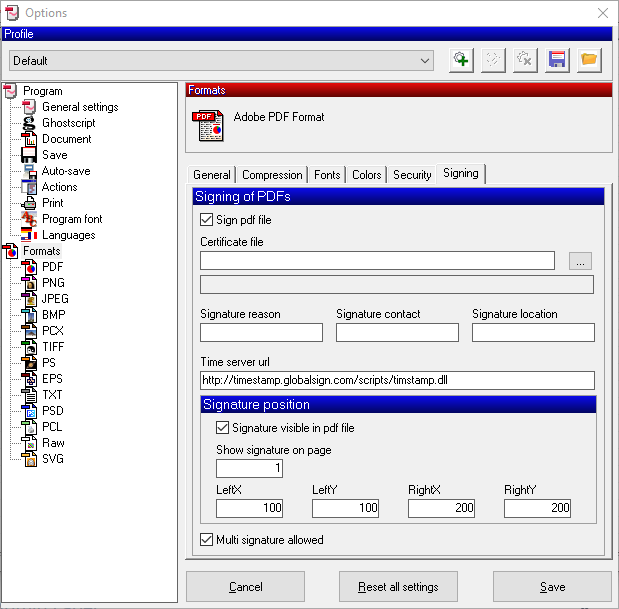 Legend:
Select the "Signing" tab on the right-hand side
Select ​​"Sign PDF file"
Select certificate file (you can find the required PFX file on the GLOBALTRUST download page under ITEM I)
Optionally state signature reason, signature contact, signature location
Optionally select "Signature visible in PDF file" below
You might be interested in that
User guide for signing and encrypting emails with the GLOBALTRUST CLIENT certificate on your Apple iPhoneAs of May 10, 2023 1 Basic 1.1 Goals of this document A step-by-step guide on how to add the certificate to your iPhone to then sign and/or encrypt emails. This guide was created for an Apple iPhone (iOS version:...
read more